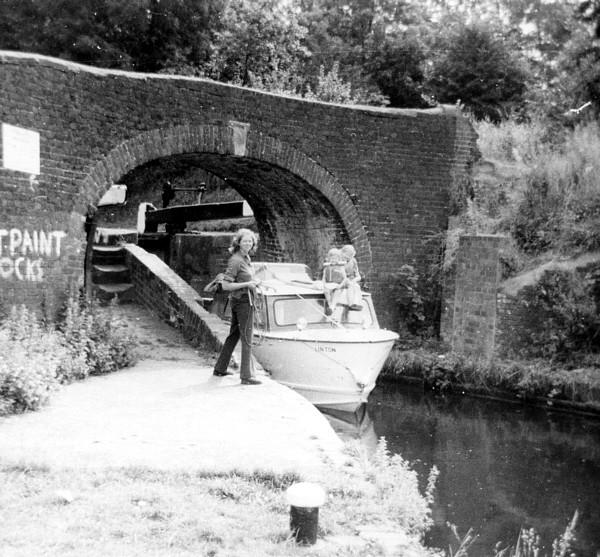 Leaving Lock 21, Wolverhampton Flight, 1973.
The bottom lock on the flight
Lock 20, Wolverhampton Flight, 1973.
The only one on the flight with a single bottom gate, as the lock was created long after the others, replacing part of the original very deep bottom lock.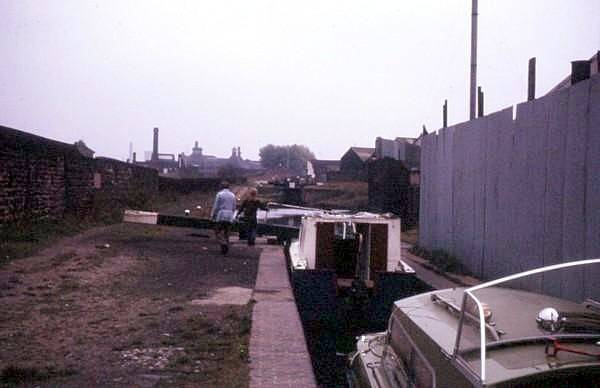 Ascending Lock 8, Wolverhampton Flight, 1975.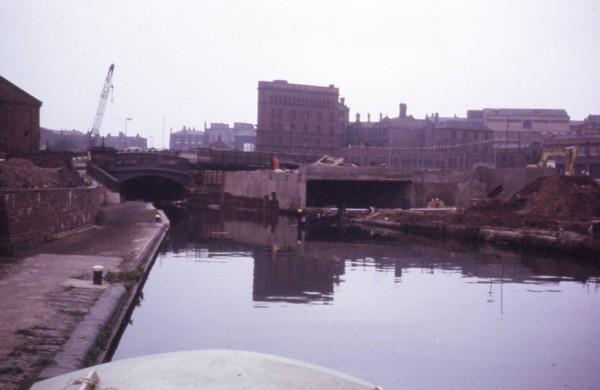 The New Broad Street Bridge under construction, at the top of the Wolverhampton Flight, 1975.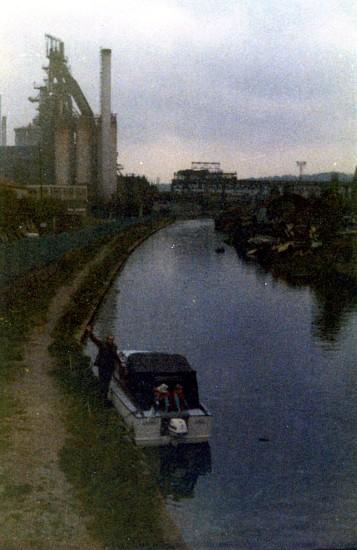 Bilston Steelworks from Millfields Bridge, 1974
A truly awful image from a very small and very dark photograph taken by my father, but the only one I have showing the long demolished steelworks.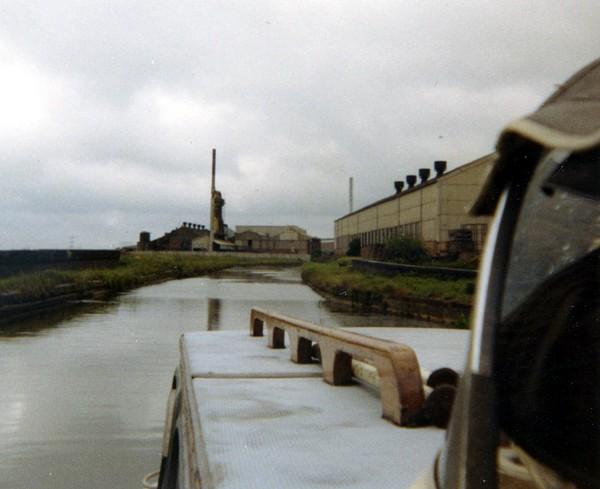 On the Old Main Line approaching the aqueduct over the Netherton Tunnel Branch, 1974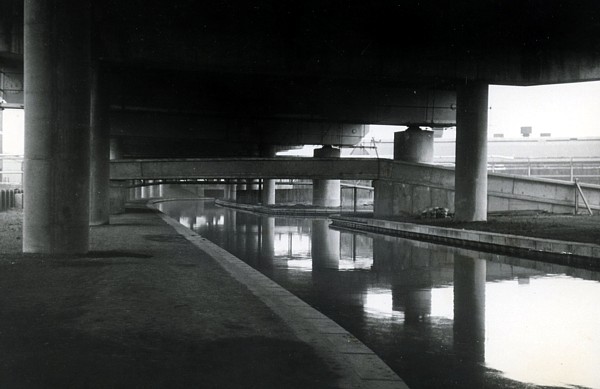 Oldbury Junction, 1972
The Titford Branch runs off to the right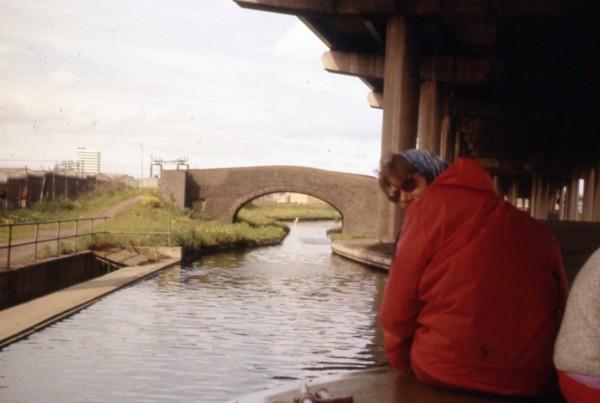 Blakeley Hall Bridge under M5, 1977.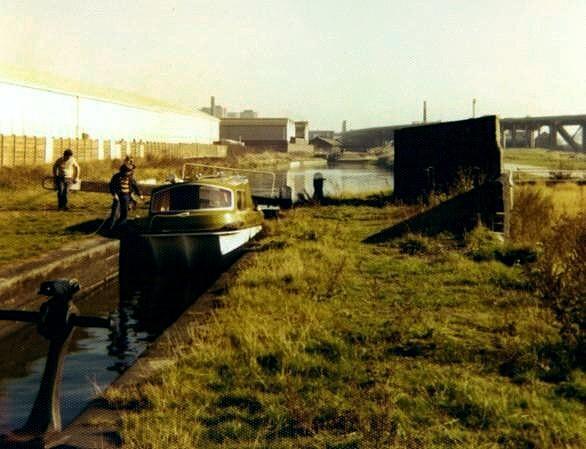 Descending Spon Lane Bottom Lock, 1975.
Approaching Summit Tunnel, 1977.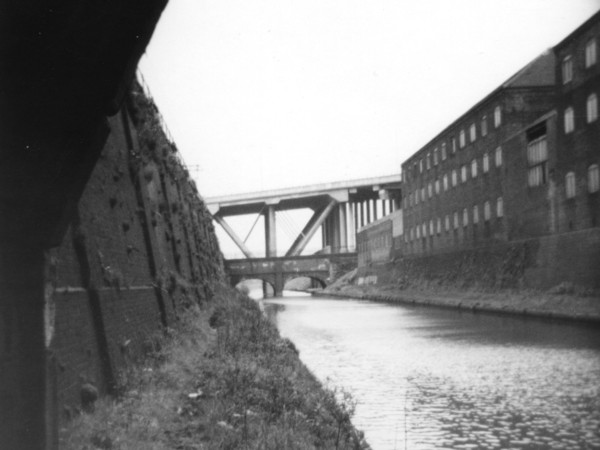 M5 viaduct and Stewart Aqueduct, 1973.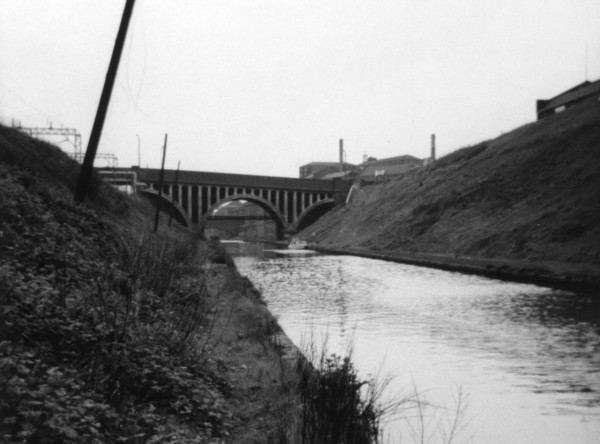 Spon Lane Bridge, 1973.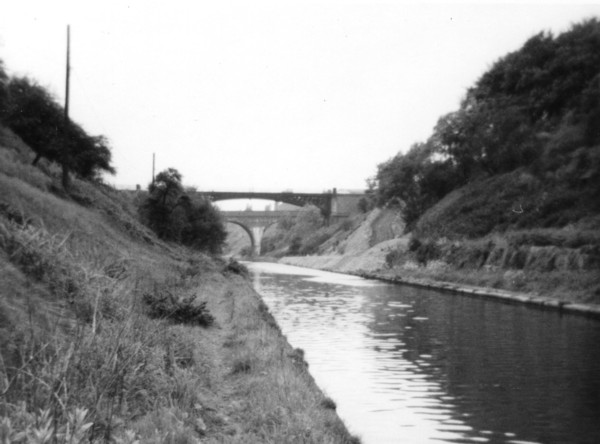 Galton Bridge, 1973.
This view is no longer there thanks to the new tunnel, work on which was just starting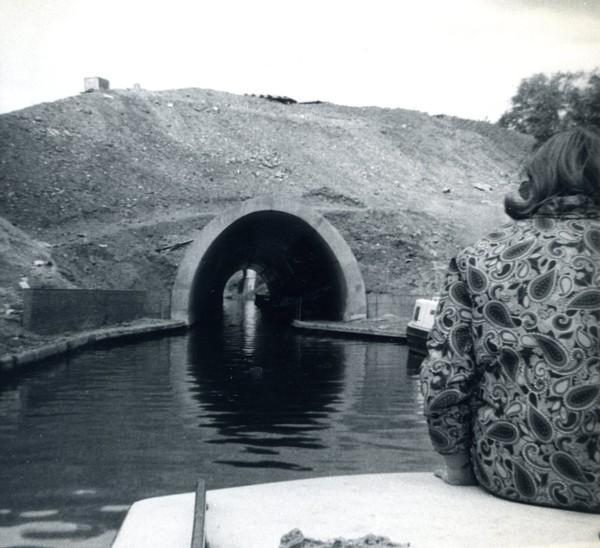 Galton Tunnel under construction, 1974.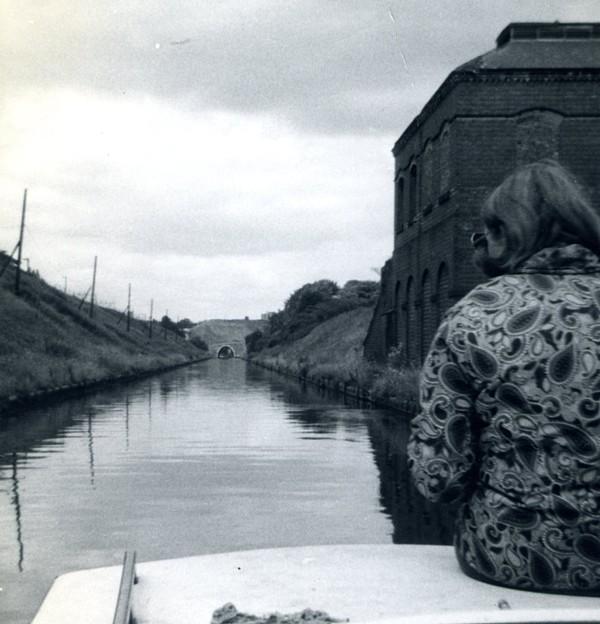 A more distant view of Galton Tunnel, 1974.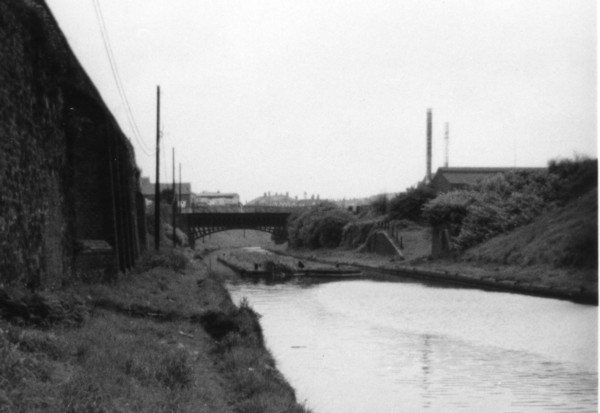 Telford Aqueduct from the Main Line, 1973.